Parks & Recreation in Johnson City
The City of Johnson City offers for your enjoyment the following recreational areas:
City Park:
Baseball / Softball Field & Concession Stand
Building / Event Center
Pavilion
Playgrounds
Skate Park
Swimming Pool
Tennis/Pickleball Courts
Volleyball Court
Washer Pits
Memorial Park:
Memorial Park is located on the corner of US Hwy. 290 and Avenue G.  The park hosts a small pavilion, picnic tables, and a restroom facility.  Memorial Park is lit with many Christmas Lights during the annual Lights Spectacular event in December.
Walking Trail:
The walking trail runs through Johnson City and connects the Lyndon B. Johnson National Historical Park Visitor Center & Park Headquarters to the City Park.  The trail is safe for walking, running, and bike riding.  Exercise stations are located along the trail, and it is lit at night.
James Polk Johnson Cemetery:
The resting place of James P. Johnson (1845 - 1885) and family.  James Johnson's homestead was selected as the site of the City of Johnson City in 1879.  In 1890, the newly formed community became the Blanco County seat.
LBJ National Historical Park & Visitor Center:
Johnson City District -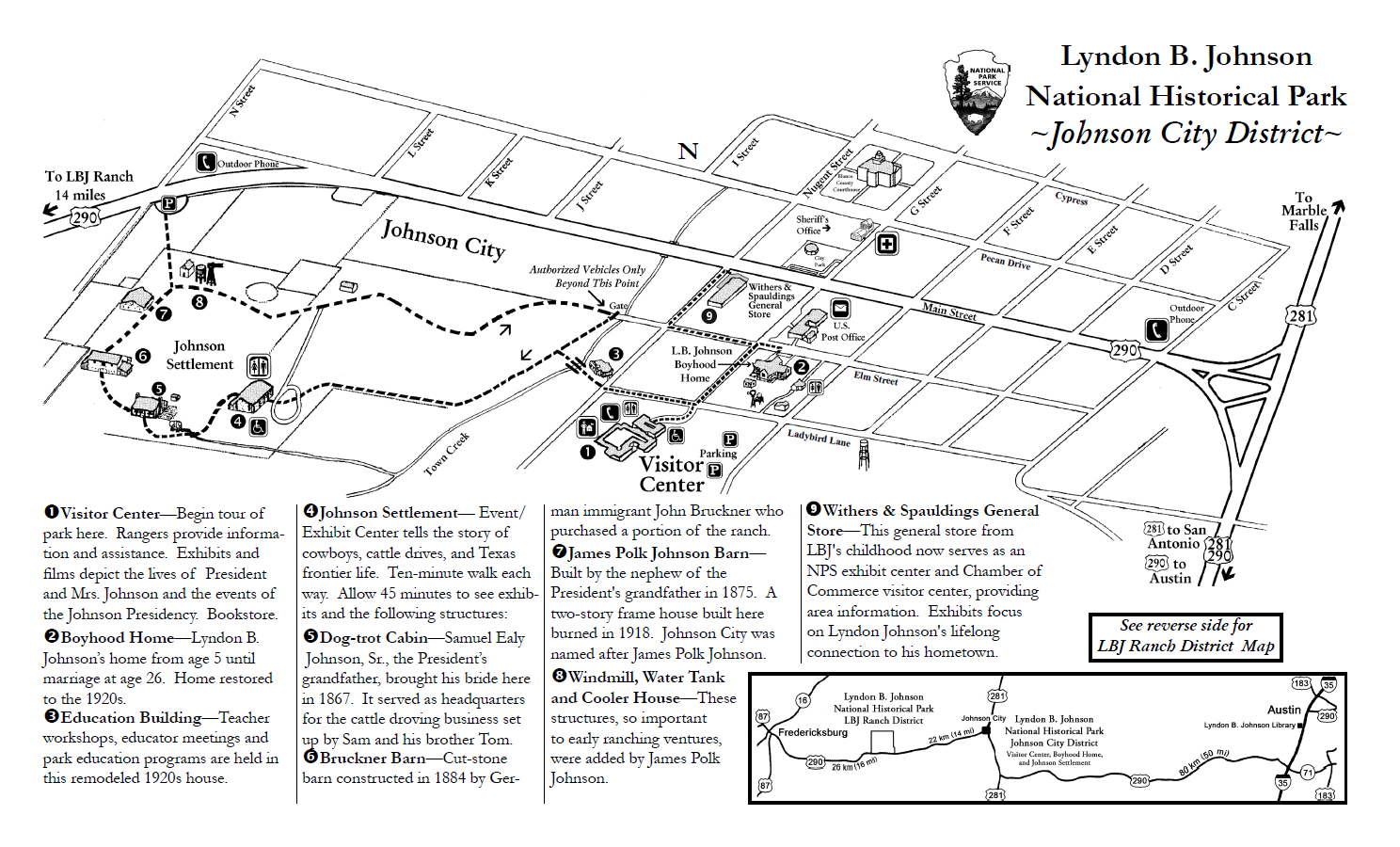 Ranch District -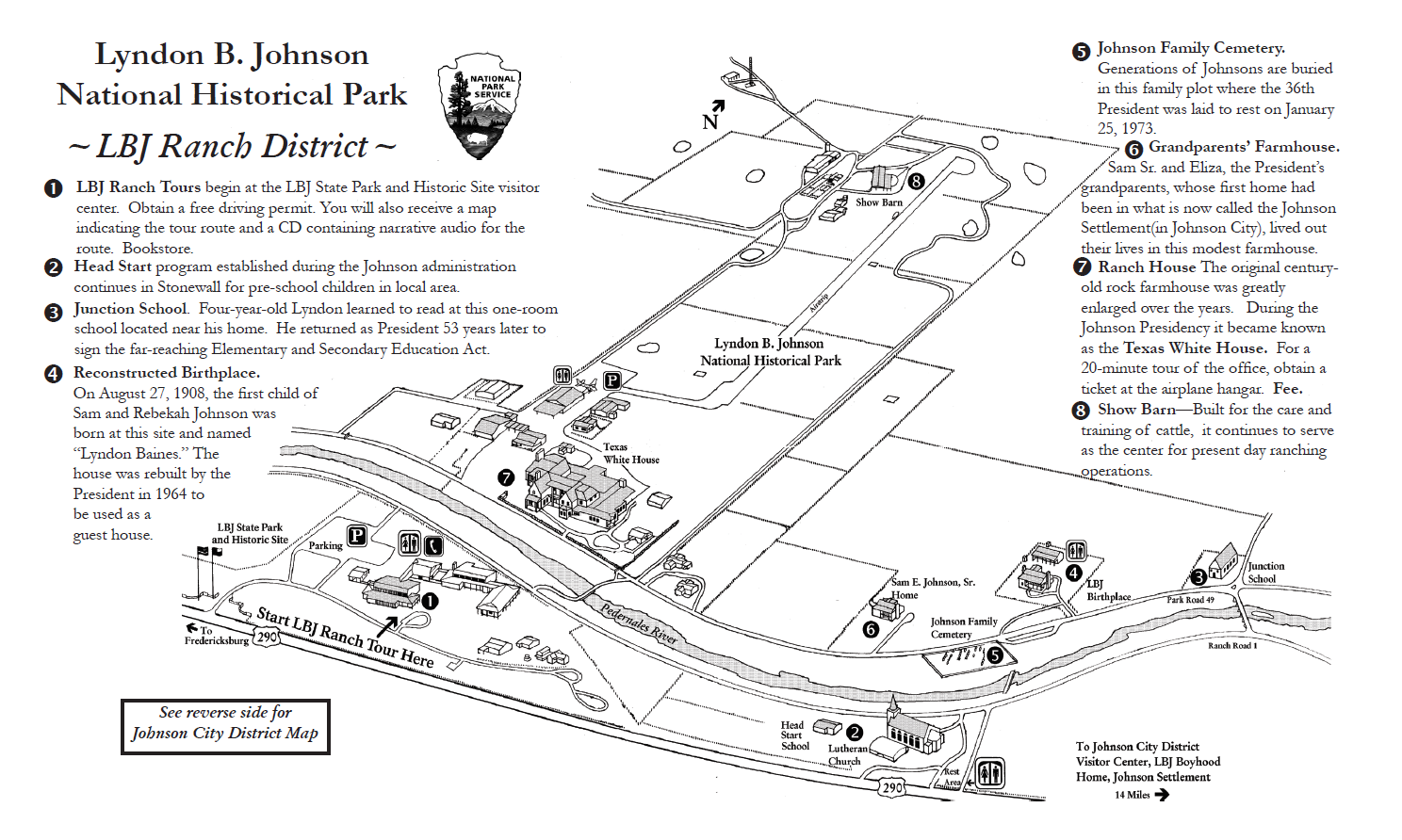 LCRA Pedernales River Nature Park: