---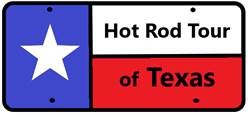 Our Inaugural Hot Rod Tour of Texas will occur April 29 – May 1, 2022. The automotive hobby is a large hobby, and we wanted to get people together that enjoy driving their pride and joys and enjoy the scenery of the great State of Texas. This a driving tour that will start in Victoria, TX and will end in Mansfield, TX. During this tour we are traveling through many towns along the way, avoiding the interstates as much as possible, and enjoying the scenic routes along the way. With this being our inaugural tour, we currently do not know what to expect in participation, but we have had a lot of interest on our Facebook page, Hot Rod Tour of Texas. We are predicting that participation will vary along the way.
Timing:
We wanted to reach out to you to let you know we will be passing through your community on April 30,2022 at approximately 1:00 p.m.
Route:
• We will be coming into town on Hwy 281 coming from Dripping Springs
• We will pass straight through town on Hwy 281
If you have any concerns or would like some more information, please contact us. Also, please feel free to pass this letter on to whomever you feel will benefit from receiving it.
Sincerely,
Hot Rod Tour of Texas
Bobby Sparkman
email – texasbuggys@gmail.com
&
Jeremy Taylor
email – jmt2@suddenlink.net