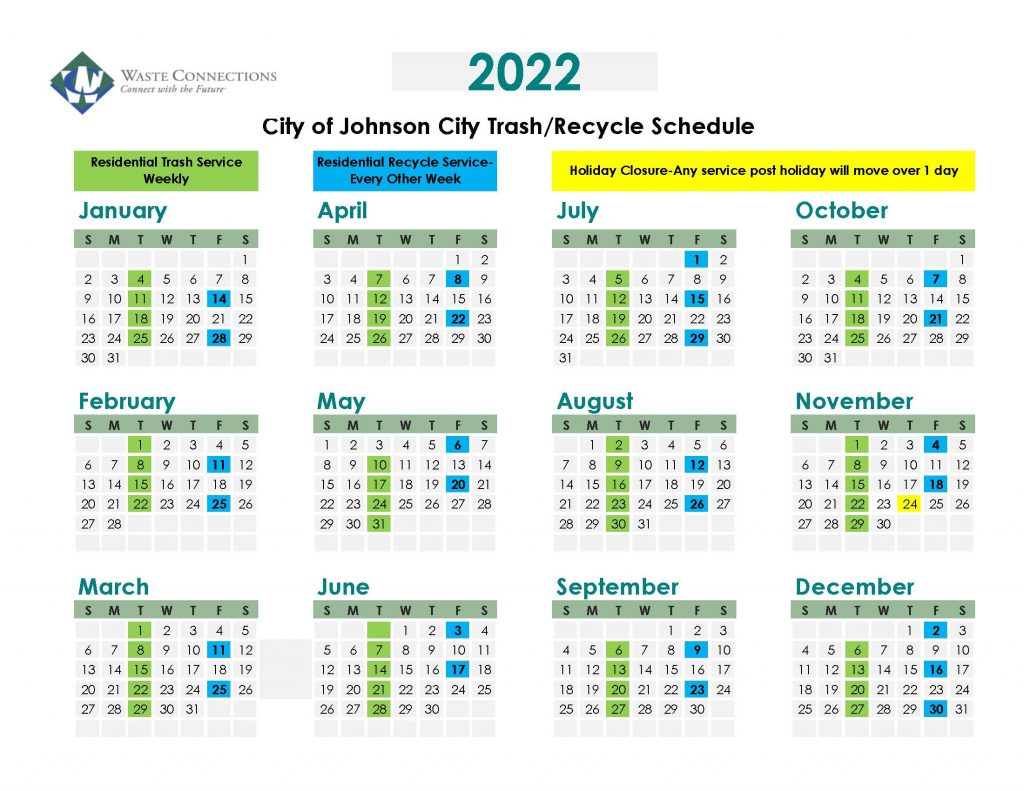 The information below will assist you with establishing your water, wastewater, recycling, and solid waste services.
Water, Wastewater, and Solid Waste Services
All new water, wastewater, and solid waste customers must complete a an application and agreement form prior to the City establishing service.  The form can be found here.  A driver's license and deposit are required at the time of application.  No service will be established until the required deposit and application is submitted.
Deposits are applied to the final bill upon account closure.  New customers must also pay a nonrefundable service connection administrative fee.  Deposit and administrative fee amounts are set by the City Council and can be found on the most recent Municipal Fee Schedule. 
Utility bills are due by the 15th of every month.  Payments made after the due date are accessed a 10% penalty fee.  If the 15th falls on a weekend or Municipal holiday, customers may pay the following business day with no penalty.  If you have not received your bill by the 5th of each month, please contact City Hall at (830) 868-7111, Ext. 5.
Delinquent notices are mailed to all customers with an outstanding balance on the 16th of every month.  Utility balances must be paid by the cut-off date located on customers' bills in order to avoid being disconnected.  Once disconnected, a re-connection fee is applied to your account.  Please be advised that utility workers are not allowed to accept payment.  Payments must be made online or at City Hall.  For your convenience, a drop-box is located by the front door of City Hall.
Customers with two (2) non-sufficient fund (NSF) payments must pay all future utility bills with cash or money order.
Solid Waste and Recycling 
The City provides weekly residential solid waste pickup every Tuesday through its franchisee, Waste Connections of Texas.  Commercial customers with dumpsters will receive solid waste pickup on Tuesdays and Fridays.  Participation in solid waste services is mandatory for all residents and business owners located within the City of Johnson City.
Please place trash in the green tote and along the curb before 7 a.m. every Tuesday.  Please place un-bagged recyclables in the blue tote and along the curb before 7 a.m. every other Friday.  Please check your utility bill for scheduled recycling dates.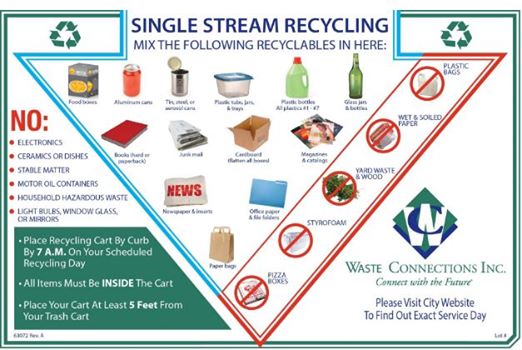 Self-Service Used Oil Centers
Oil Center
Location:  Avenue F (westside of City Hall)
Hours of Operation:  Self-service (24x7x365)
Acceptable Materials:  Used oil placed in a secure container that may be emptied and reused for future recycling.