Lyndon B. Johnson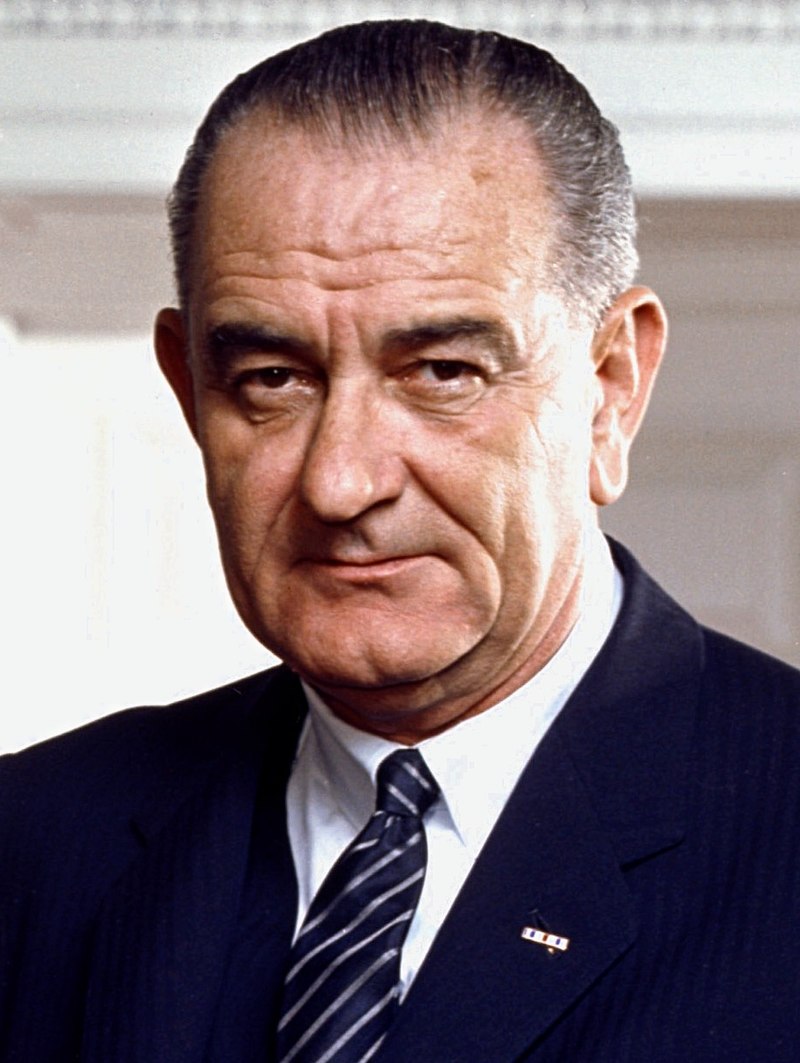 Lyndon Baines Johnson, 36th President of the United States, was born in nearby Stonewall, TX on August 27, 1908.  The home he was born in is maintained by the National Park Service and is located within the LBJ Ranch.  At five years old, the family moved to Johnson City where Lyndon continued his education until graduation from the Johnson City High School.  After more than a year of odd jobs and a trip to California, Lyndon enrolled at the Texas State Teacher's College (now Texas State University) where he excelled in campus politics and earned a teaching certificate.
In the years that followed Lyndon taught school then found his way into politics, following in the footsteps of his father who had served in the Texas State Legislature.  Lyndon became a congressional aide and brought his soon to be wife, Claudia Alta Taylor, to the family's Johnson City home to meet his parents in 1934.  After a quick courtship, they were married and set up a home in Washington, D.C.
From the front porch of his family's Johnson City home, Lyndon B. Johnson announced his campaign for a vacant seat in the United State House of Representatives in 1936.  He went on to serve six terms  in the House until 1948 when he was elected a United States Senator.  Lyndon quickly rose in the ranks of the Senate and became Senator Majority Leader until his nomination and election as Vice President in 1960.
Lyndon B. Johnson made frequent visits to his hometown of Johnson City and was often seen visiting with families and individuals whom he had known for most of his life.  After the tragic events of November 1963 that catapulted him to the presidency, LBJ, as he was known, would spend fourteen months of his five years as President on the LBJ Ranch.  Frequently the President would visit Johnson City; attending church services, meeting with local community leaders, dining with friends and former neighbors, and discussing issues of the time.
In 1969 the Lyndon B. Johnson National Historic Site was created by Congress and included the president's boyhood home and ancestral cabin of his grandparents.  Johnson City was named after his cousin James Polk Johnson who donated the original lands to create the community.  In 1972 the park was enlarged to include the LBJ Ranch including the Texas White House which had become famous during the presidency, 1963-1969.  In January 1973, Lyndon B. Johnson died of a heart attack on his beloved LBJ Ranch.  He was 64 years old.